Ogden Valley

Greater Area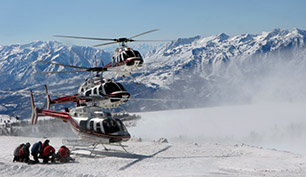 Offering one of the most thrilling experiences of your lifetime. Whether you are an expert skier, or an intermediate skier not accustomed to pristine powder, a friendly team of certified, professional guides will find the ideal terrain for you.
801-876-4664 | 4776 E 2600 N Eden, UT 84310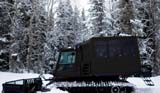 Newly established in 2015, Whisper Ridge Cat Skiing consists of a consortium of long-time landowners who are passionate about the outdoors and skiing. Accessing privately managed land preserved for Whisper Ridge Cat Skiing, guests enjoy acres of fresh snow accessed with premium Cats. Whisper Ridge claims zero impact on the geological environment while also maintaining the open and natural land we all love. Ride in style and ski the best snow on earth with Whisper Ridge.
801-466-6411 | Pineview Reservoir, Weber County, UT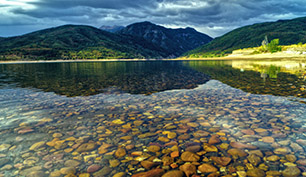 Lakeside is located on the shores of Pineview Reservoir, one of Northern Utah's most popular boating destinations. Numerous facilities around the 28 miles of shoreline offer many types of water-based recreation. Fishing occurs nearly everywhere at the reservoir, types of fish in Pineview are warm water species including the planted Tiger Muskie which are reaching record sizes. The reservoir also has some great beaches.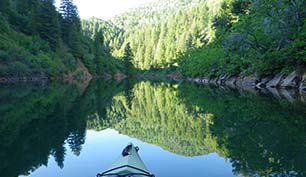 Causey Reservoir is an intermediate-sized reservoir on the South Fork of the Ogden River above Huntsville. It is located east of Ogden in Ogden Canyon. It is one of the most scenic and beautiful reservoirs in Utah. The reservoir is nestled in steep valley terrain and extends away from the main body into 3 distinct canyons. The majority of the shoreline is administered by the U.S. forest service, but access is limited due to private ownership at key access areas which restricts access to the area except by existing waterways. The majority of the shoreline is privately owned, however there is a public boat ramp facility.
877-492-1061 | 3900 N. Wolf Creek Drive, Eden, UT 84310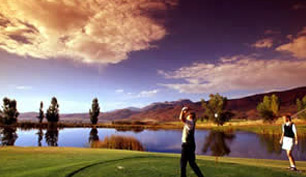 Features a par 72 golf course and has come to be known as one of Utah's most unique mountain courses. Nestled at the foot of Powder Mountain and the head of Ogden Valley, it is know throughout Utah for its breathtaking vistas, attentive service and beautiful design.
Trails
801-393-2304 | 2493 S. 1700 E., Salt Lake City, UT 84108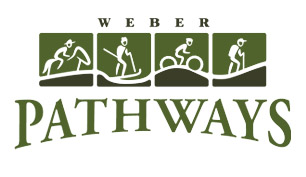 Weber Pathways is a non-profit organization dedicated to hiking trails, mountain biking trails and pathways for horseback riders, cross country skiers, snow-shoers and other non-motorized trail users.
Wheeler Canyon
Trail Head Parking
Wheeler Creek Trail located in Wheeler Canyon is a wider trail built to avoid steep climbs and is closed to motor vehicles. The wide trail is perfect for sharing with hikers, mountain bikers, horses and snowshoers. The trail is a moderate 3.5 miles point to point and follows a small stream.
Skyline North
Trail Head Parking
Accessed by walking north across Ogden Canyon Road from the parking lot, Skyline North climbs 3,500 vertical feet over approximately 8 miles to Ben Lomond Peak. Open to motorized vehicles. This trail is long and steep in sections but rewarding in late Spring presenting bountiful wildflowers and views over Ogden Valley and Ogden City. In Fall, Skyline North offers a chance to view the wondrous changing colors of the Uinta Wasatch Cache National Forests. Topping out at 9,712 feet, those unfamiliar with higher altitudes may feel the effects of less oxygen and experience slight dizziness and/or abnormal fatigue. Highly rated for it's views and alpine environment, Skyline Trail North is long and difficult for some. Bring plenty of fluids, nourishment and protective layers.
Skyline South
Trail Head Parking
Trailhead sensibly begins on the south side of the parking lot. This 5.4 mile out-and-back four-season trail starts with a more vertical approach beginning at 6,184 feet in elevation following switchbacks leveling out once gaining the ridge rising to 8,100 feet. The ridgeline is modest and lacking vegetation allowing panoramic views of Ogden Valley and Ogden City. Follow Skyline Trail South to Lewis Peak for expansive views of Weber County overlooking the Great Salt Lake south to the Oquirrh Mountains and north to Willard bay. The Southeast trailhead is accessible from Windsurfer Beach turnout on the West side of Pineview Reservoir and this section of trail can be used as a 14 mile point-to-point to the North Ogden Pass Trailhead, or as a 24-mile loop following paved roads 10 miles downhill to the Pineview Trailhead.
Snowbasin | Needles / Gondola Access
Trail Head Parking
Snowbasin Resort offers over 26 miles of easily accessible hiking and biking trails, including gondola service to Needles Lodge. Weekend only gondola access is $12 a day for hikers, $18 a day for single ride mountain biking, and $25 for all day mountain biking. Trails at Snowbasin are well maintained single-track and maintenance roads. Enjoy elevated scenic views around every turn, from alpine meadows and groves of aspen, to pockets of pines; spring fed streams and granite crags. Adjacent Forest Service trails accessed from Snowbasin account for an additional 50 miles of trails to explore. Helmets are required to access the gondola with a mountain bike. Needles trail begins at Snowbasin Resort and is the main artery in which multiple other trails stem. Trails from Needles include: Green Pond Loop, Porcupine, Sunshine, Last Chance loop, Elk Ridge, Becker, Moonshine Trees, Middle Bowl and Philpot. Trail maps are available at the Grizzly Center Rental Shop at the base of the mountain. Hike above Needles to summit Mt. Ogden, Mr. Allen, DeMoisy, or Strawberry peaks.
Snowbasin | Green Pond
Trail Head Parking
Two access points to the popular Greenpond trail exist. One is directly off Snowbasin Road about .75 miles from Snowbasin's upper parking lot. The other trail access begins at the upper parking lot. This 2-mile, technical single-track winds through pines, thick foliage, meadows and is featured weekly during Snowbasin's Mt. Ogden Midweek Race Series. A 6-mile loop option is also available making for a good tour of the pond and surrounding area.
Northfork | Cutler
Trail Head Parking
Travel north from Liberty toward North Fork Park, and follow signs to "Cutler Flat Campground. " The trailhead is at a dirt cul-de-sac near a red steel gate. This 5 mile hike is rated as difficult and starts at 5,800 feet ending near 8,100 feet. Cutler trail welcomes hikers, bikers and equestrian users.
Northfork | Mule Ear
Trail Head Parking
The Mule Loop consists of the Mule Ear and Mule Shoe trails in North Fork Park. The roughly 5.5 mile long singletrack is great for hiking and biking. Rated by utahmountainbiking.com as moderately strenuous, although not technical in terms of rocks and roots.
Northfork | Ben Lomond Trail
Trail Head Parking
Access one of Ogden's most iconic peak's via it's namesake, the Ben Lomond Trail. This trail ascends roughly 6 miles up the east side of Ben Lomond, rising 3000 feet, averaging about a 10% rate of climb. Alpine meadows, thick pines and singletrack, this classic trail exemplifies the Wasatch mountain hiking or biking experience. Due to the popularity of the Skyline Trail as access to the Peak of Ben Lomond, this trail should be fairly un-crowded.
Parks
Huntsville
huntsvilletown.com
|
801-745-3420
|
7309 E 200 S Huntsville, UT 84317
Huntsville Main Park and the Aldous Cabin Park both located at 7400 East 200 South, are maintained by Huntsville Town. The Main Park marks the finish line of the annual Huntsville Marathon and is supplied with water, electricity, public restrooms, playground equipment and ample open space. The Park offers Tennis, Volleyball, and Basketball Courts, along with new Picnic Pavilions and a Stage Area. In winter, Huntsville Town maintains an Ice Skating Rink in the park. The biggest Summer activity is the annual Breakfast in the Park Celebration on the 4th of July.
Eden
E 2200 N, Eden, UT 84310
Located in the center of Ogden Valley, Eden Park consists of a full size horse arena, three soccer fields, a baseball diamond, restrooms, and a new children's playground. A Community Center containing a large meeting area with tables and chairs, restrooms and a full kitchen is available for public meetings and events, as well as personal parties and receptions. Call 801.791.3938 to reserve the Community Center.
866-468-2472 | 2493 S. 1700 E., Salt Lake City, UT 84108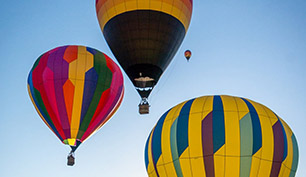 Offering hot air balloon rides in the Ogden Valley for 2-6 people. A balloon ride in the Ogden Valley promises bird's eye views of the Great Salt Lake, the Ogden Valley, Wasatch Range, Wasatch-Cache National Forest and many other scenic places from a totally different angle. Each balloon ride ends with a champagne celebration. Guests of Lakeside receive a special discount.
801-528-5348 | 2261 Kiesel Ave, Ogden, UT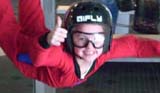 Ever wished you could fly? iFLY wind tunnel located 11 miles from Lakeside Resort Properties is a wind tunnel where you are able to fly your body in a "controlled" manner within the safety of a wall to wall air flow chamber. The innovative sport of bodyflight is always exciting and fun for all ages. No experience necessary, iFLY has a professional staff of instructors who teach the fundamentals and provide your flight equipment. All you have to do is fly.
801-393-7625 | 225 20th Street Ogden, UT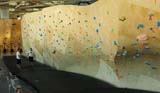 Indoor rock climbing is 11 miles from Lakeside Resort Properties. The Front Climbing Gym is a premier indoor climbing, bouldering, and fitness facility. Built in the newly restored, all-glass, American Can Building, The Front features over 10,000ft2 of bouldering, lead, and toprope walls, plus a complete set of strength and cardio equipment. Yoga is available in the upstairs Yoga Loft. The Front Pro Shop offers climbing equipment, professional advice and local beta. Routes are routinely updated. Kids camps are offered throughout the summer.
801-528-5352 | 2261 Kiesel Ave, Suite 2B, Ogden, UT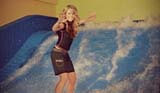 Described as a wave in a box, Flowrider is a skill and thrill surfing attraction with nonstop appeal. Flowriding is ideal for participants of all ages. Each ride increases the rider's confidence. Spectators will enjoy it as much as the actual participant. Located 11 miles from Lakeside Resort Properties, Flowrider is powered by an engine that drives 10,000 gallons of flowing water into the wave ride of a lifetime.
Rivers
Weber River
Originating in the high elevations of the Uinta Mountains the Weber River is a 125 mile long river named for American fur trapper John Henry Weber. During summer months the class II/III stretch from Henefer to Taggart is popular amongst kayakers, open boaters, tubers, and rafters. Multiple fishing access points make the Weber River popular for anglers. Expect to catch Rainbow Trout, Brown Trout and Mountain Whitefish. Possible catches include Bonneville Cutthroat, Utah Sucker, Common Carp, Channel Catfish, Smallmouth Bass and Albino Rainbow Trout.
Ogden River
The Ogden River is 35 miles long and was named after fur trader, Peter Skene Ogden. Anglers are likely to catch Brown Trout, Cutthroat Trout and Rainbow Trout, but it's possible to land a Yellow Perch, Smallmouth Bass and even a Tiger Muskellunge. Multiple access points through Ogden Canyon and along the Ogden River Parkway make for easy river access. Please be respectful of private landowners.
Ogden River Parkway
The Ogden River Parkway is a scenic 9.6 mile paved trail following the Ogden River through downtown Ogden. The trail begins near Rainbow Gardens at the mouth of Ogden Canyon and ends at the south end of Fort Buenaventura just west of 24th street. The Parkway passes the Eccles Dinosaur Park, the Big D Sports Park, Loren Farr Park and Ogden Stadium, home of the annual Ogden Pioneer Days Rodeo. The wide and smooth surface is suitable for baby strollers, longboards, roller blades, bicycles and walkers and joggers.
Trails
801-393-2304 | 2493 S. 1700 E., Salt Lake City, UT 84108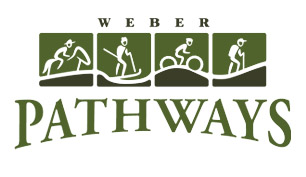 Weber Pathways is a non-profit organization dedicated to hiking trails, mountain biking trails and pathways for horseback riders, cross country skiers, snow-shoers and other non-motorized trail users.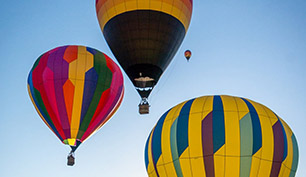 An Ogden City Mountain Bike and BMX Park located on the bench of the mountains between 9th and 12th street. The Ogden Bike Park opened in May of 2014 and offers 4 different downhill courses for beginning, intermediate, advanced and expert riders. This park free to the public.
Bonneville Shoreline Trail
http://www.bonnevilleshorelinetrail.org
|
1851 Valley Dr, Ogden UT 84401
The Bonneville Shoreline Trail is popular because of it's easy access from Ogden City and includes multiple trailhead access points. Named after the old shoreline of Lake Bonneville, now the Great Salt Lake. The Ogden south section runs from Ogden Canyon south to Beus Canyon. Begin at the trailhead sign and take the left fork of the trail just past the map and follow it as it winds and steadily climbs the hill. The trail is well signed and there are multiple diversions, however with the City flanking your ride, it's difficult to get lost.
Indian Trail
963 UT-39 Scenic Ogden, Utah 84401
The Indian Trail is a moderate hiking and snowshoeing trail beginning at 4,600 feet rising to 5,600 feet that can be accessed from either Ogden Canyon or the 22nd Street Trailhead in Ogden. Named after the Shoshone Indians who used the footpath to access the Salt Lake plains, this trail ascends above Ogden Canyon 4.3 miles through evergreen forest and differing geology.
Waterfall Canyon
Trail Head Parking
An Ogden classic, Waterfall Canyon trail rewards hikers with a 200 ft. waterfall and scenic views of downtown Ogden. Accessed from the 29th Street trailhead on the East Bench of Ogden, the trail gains 1,500 feet in 1.5 miles making the trek 3 miles round-trip. Summer weekends are the busiest time of year and it's nearly impossible not to run into other hikers. Family friendly, although consisting of single-track width and some steeper sections, the trail is rated moderate. Tucked in a canyon and mostly protected with plenty of shade, the trail can still reach high temps making the waterfall a welcome reprive. This trail is hiker specific. Leashed dogs are welcome.