Ogden Valley

Greater Area
801-745-3018 | 2329 N 5025 E Eden, UT 84310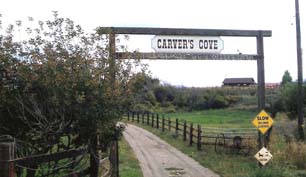 Carver's Cove is fun for the whole family. This petting farm allows visitors to feed, and get up close and pet farm animal favorites such as horses, cows, sheep, goats, chickens, turkeys, ducks, rabbits, pigs, llamas, kittens and dogs. Kids 12yrs old and younger can ride a horse. There are lots of photo opportunities as well with the animals, a tractor, antique buggy and a haystack.
801-791-1545 | 3908 N 3300 E Eden, UT 84310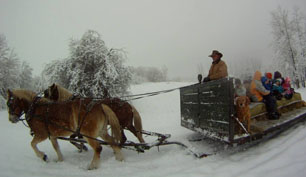 Start a new tradition with a FREE SLEIGH RIDE to go pick up your Christmas Tree ranging from $40 - $80 and for the REAL big trees $120. Don't forget to pick up a Christmas Wreath for your front door too! $18 (small) or $24 (large). Take pictures with our reindeer and enjoy hot chocolate to keep yourself warm. Come and experience the joys of the Holiday!
801-745-3784 | 1250 S 9500 E Huntsville, UT 84317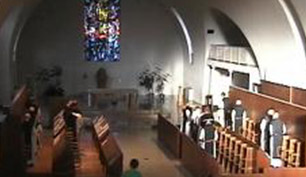 Located 6 miles from Lakeside, The Abbey of Our Lady of the Holy Trinity is a community of Catholic Monks belonging to the Order of Cistercian of the Strict Observance, often called the Trappists. The Trappist Monks came to the Ogden Valley in 1947. They raise approximately 300 Hereford beef cattle and tend colonies of bee and produce the honey to be sold in liquid or cream for sale to visitors. The reception and church are open to the public and visitors are invited to attend any of the services or worship. Over the holidays Midnight Mass is a must.
801-745-2220 | 131 South 7400 East, Huntsville, Utah 84317-9309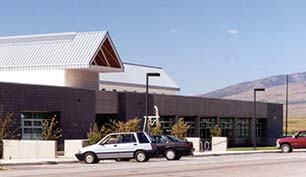 The Ogden Valley Branch features a strong collection of popular information resources for people of all ages. The branch also features an educational toy lending library, a videotape collection, a music collection on CD and cassette tape, a public computer center, and a children's computer literacy center. Branch staff members provide a variety of programs for children and adults. Public notary service, copy machine service, and FAX service are also available. Public meeting rooms, including an auditorium equipped with teleconferencing facilities, a stage, and a grand piano; a community room with complete kitchen facilities; two conference rooms; and an outdoor garden area. All are available free of charge to not-for-profit groups. Meeting areas at the Valley Branch may also be rented by those who do not qualify for free use.
801-466-6411 | Pineview Reservoir, Weber County, UT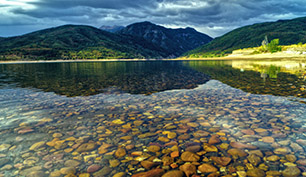 Lakeside is located on the shores of Pineview Reservoir, one of Northern Utah's most popular boating destinations. Numerous facilities around the 28 miles of shoreline offer many types of water-based recreation. Fishing occurs nearly everywhere at the reservoir, types of fish in Pineview are warm water species including the planted Tiger Muskie which are reaching record sizes. The reservoir also has some great beaches.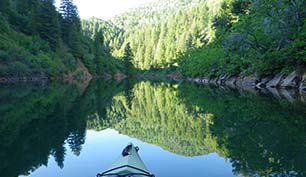 Causey Reservoir is an intermediate-sized reservoir on the South Fork of the Ogden River above Huntsville. It is located east of Ogden in Ogden Canyon. It is one of the most scenic and beautiful reservoirs in Utah. The reservoir is nestled in steep valley terrain and extends away from the main body into 3 distinct canyons. The majority of the shoreline is administered by the U.S. forest service, but access is limited due to private ownership at key access areas which restricts access to the area except by existing waterways. The majority of the shoreline is privately owned, however there is a public boat ramp facility.
801-393-3466
|
1544 East Park Blvd, Ogden UT 84401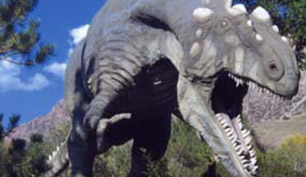 Located just 8 miles from Lakeside, the Eccles Dinosaur Park is an exciting collection of creatures from pre-historic crawlers, to predators, marine animals and flying reptiles. More than 100 sculptures fill the park. Dinosaurs indigenous to Utah are a special feature at the park; one of the most popular exhibits is the 45-foot long, 20-foot high Tyrannosaurus. The Dinosaur park also offers an education center, the Elizabeth Dee Shaw Stewart Museum and facilities for special events such as birthday parties.  
801-395-3227
|
2415 Washington Blvd, Ogden UT 84401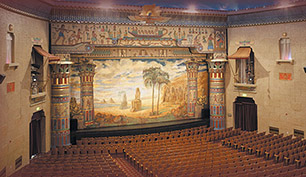 Perry's Egyptian Theater, located 12 miles from Lakeside, was built in 1924. A superbly restored Peery's Egyptian Theatre re-opened in 1997 as a performing arts and move theatre. This movie palace is thought to be one of only two Egyptian-style "atmospheric" theaters, with an auditorium sky dotted with twinkling starts, in the nation. The theater presents unique films, a children's performance of the Nutcracker, Warren Miller, Banff Film Festival and is a venue for the Sundance Film Festival.  
801-621-7595
|
966 W. 12th Street, Ogden UT 84404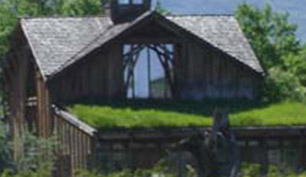 Located 12 miles from Lakeside, the Ogden Nature Center is a 152-acre wildlife sanctuary and education center. Founded in 1975 as Utah's first nature center, The Ogden Nature Center has provided a place where wildlife can refuge from urban development and where people can go to enjoy nature. The visitors center offers interactive nature exhibits and a unique gift shop.  
801-394-9663
|
347 22nd Street, Ogden UT 84401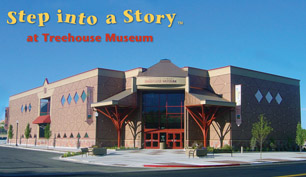 Located 12 miles from Lakeside and open since 1992, Treehouse Children's Museum is truly a treasure for children and families. With its award winning exhibits and programs, Treehouse is a place where children can step into a story. With exhibits designed to feel like pages from a giant storybook, children can become characters in their own adventures.  
801-393-9890
|
2501 Wall Ave Ogden, UT 84401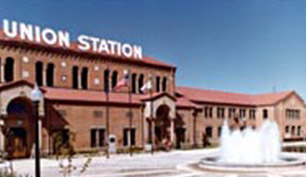 Located 12 miles from Lakeside, Ogden Union Station was the hub of transcontinental rail traffic for over 50 years. Today the grand old depot, built in 1924, houses museums and galleries featuring railroad history, firearms, gems and minerals, classic cars and arts. Union Station has a restaurant, model train shop and small and large meeting rooms.
435-471-2209
|
6200 N 22300th St. West Brigham City, UT 84302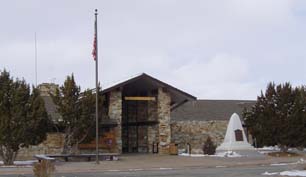 On May 10th, 1869, officials of both the Central Pacific and Union Pacific Railroads met at this location to drive four symbolic rail spikes completing the first transcontinental railroad. Reenactments of The Last Spike Ceremony occurs each year on May 10th, as well as each Saturday and Holiday from May 10th to September. Steam demonstrations take place every day during the summer season and involve the Jupiter and No. 119 locomotives moving along the tracks. Golden Spike National Historic Site is located about an hour drive from Lakeside Resort Properties.  
(435) 723-5887
|
2155 W Forest St Brigham City, UT 84302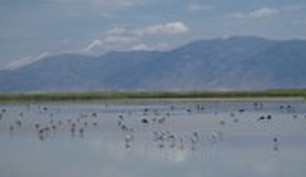 Located 30 miles from Lakeside, Bear River Migratory Bird Refuge is a 74,000 acre wildlife refuge located on the northeast arm of the Great Salt Lake. The refuge protects the marshes found at the mouth of the Bear River; the marshes are the largest fresh water component of the Great Salt Lake ecosystem. The refuge and other wetlands associated with the Great Salt Lake provide critical habitat for migrating birds from both Pacific and Central Flyway of North America. Visitors may drive or bicycle on a 12 mile auto tour route.  
801-773-2941
|
4528 W 1700 S Syracuse, UT 84075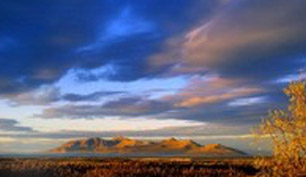 Located 31 miles from lakeside, Antelope Island State Park is the perfect place to view the Great Salt Lake and experience the vast solitude of the Great Basin. The largest of the Great Salt Lake's 10 islands, Antelope Island is part of the Utah State Park System. Visitors can reach the park by boat or via a causeway reopened in 1992. From the mainland its 28,022 acres appear barren and deserted, but Antelope Island is home to a variety of flora and fauna native to the Great Basin region. Deer, bobcat, antelope, many varieties of bird and waterfowl, elk and the famous american bison call the island home.  
801-393-2400
|
2330 Lincoln Ave., Ogden UT 84401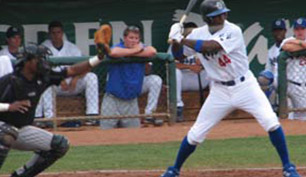 Lindquist Field, located 12 miles from Lakeside, is home to the Ogden Raptors, the pioneer league affiliate of the Los Angeles Dodgers. Heading into their 14th season of professional baseball and their 11th season at Lindquist field which was named #1 view in all of professional baseball by baseballparks.com, the team has led the league in attendance every year since moving into Lindquist Field. Play begins in early June and ends in September.  
801-399-8099
|
2450 A Avenue, Ogden UT 84401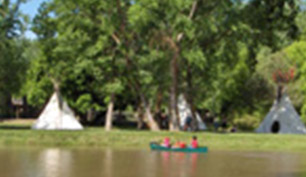 Located 13 miles from Lakeside, Fort Buenaventura lies on a 84-acre river tract of land near the Weber River. The fort symbolizes a period of western history that was the transition from nomadic ways of the Indian Tribes and Trappers to the first permanent settlers of the Great Basin. Facilities at the fort include picnic area, canoeing pond and the replica fort including three cabins and restrooms. At Fort Buenaventura one of the most fascinating eras, the Mountain Man era, is brought back to life; authentic artifacts are on display, even the famous rendezvous' are re-enacted on special occasions.  
801-777-6868
|
7961 Wardleigh Rd Hill AFB, UT 84056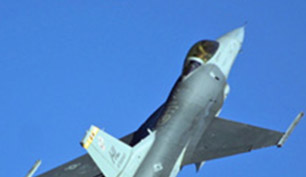 Located 24 miles from Lakeside, Hill Aerospace Museum is situated on approximately 30 acres on the northwest corner of Hill Air Force Base. Currently the museum exhibits over 80 military aircraft, missiles and aerospace vehicles on the grounds and inside the Major General Rex A Hadley Gallery and the Lindquist Stewart Fighter Gallery The museum collection also includes a wide variety of ordnance, an assortment of aerospace ground equipment, military vehicles, uniforms and thousands of other historical artifacts.